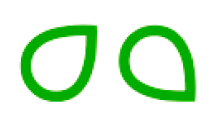 Services
We offer high quality healthy edible pulses, seeds and nuts
SOLVEIGH SEEDS only works with long-standing accredited suppliers who we have built up excellent relationships with over the years. These suppliers are fully BRC or HACCP accredited. We regularly visit these suppliers to ensure that they are working to the highest possible food safety standards.
The team of SOLVEIGH SEEDS has a wealth of knowledge and commercial experience in international seeds trade and brokerage. The team works closely with both clients and suppliers in order  to achieve their business goals.  The team's goal is to get the best possible product, with regard to quality and price, to our customers and a fair price to our suppliers. 
As well as  working with reliable partners in the product countries SOLVEIGH SEEDS  works exclusively with accredited local warehouses and transport companies.  This enables us to secure delivery whilst at the same time minimizing warehousing, transport and quality risks for our clients. 
SOLVEIGH SEEDS can offer all of these advantages either by arranging full container deliveries to the port of your choice or smaller deliveries to your warehouse. Other services like re-cleaning and repacking of goods can also be offered. Please contact us for the full range of possibilities.
Please contact us for the full range of possibilities
SOLVEIGH SEEDS Rotterdam is active all over the world but we have a particularly strong presence in Latin America and Myanmar. We work closely with a number of companies in those areas which have an extensive local network allowing us to source any product that you may be looking for.  Should you be looking to source any seed from those areas then please do not hesitate to contact us as we will be happy to assist you.
CALL FOR HIGH QUALITY HEALTHY SEEDS